School Bus Trends to Watch
2022 Bus Trends
Class is back in session. Kind of. Yes, there are still temporary school closures thanks to COVID and extended breaks due to teacher shortages, but, for the most part, schools everywhere are back to normal. That means school buses are back on the roads, picking up, dropping off, heading out on field trips, and shuttling sports teams to the big game. Buses are critical to school operations and have remained pretty much unchanged for decades. Until now.



Electrification
The transformation of the school bus has begun. Electric buses are already making the rounds and proving to be the game-changer everyone expected. And why wouldn't they be? School bus routes are consistent, predictable, at regular scheduled hours within a relatively small radius and the buses are parked in a central depot overnight. In other words, they're perfect candidates for electrification. And to grease the wheels, governments at the state, local and national level are providing generous support to districts who wish to electrify their fleet.
The IC Bus Electric CE Series is ready for the challenge. And by offering three different battery packages, it can be tailored to the range and budget requirements of the district. To help districts navigate the process of going electric, Navistar has formed the NEXT eMobility team, who will walk districts through the whole process, from charging and infrastructure considerations to finding available grants – ultimately creating a scalable total solution built around the specific needs of any district.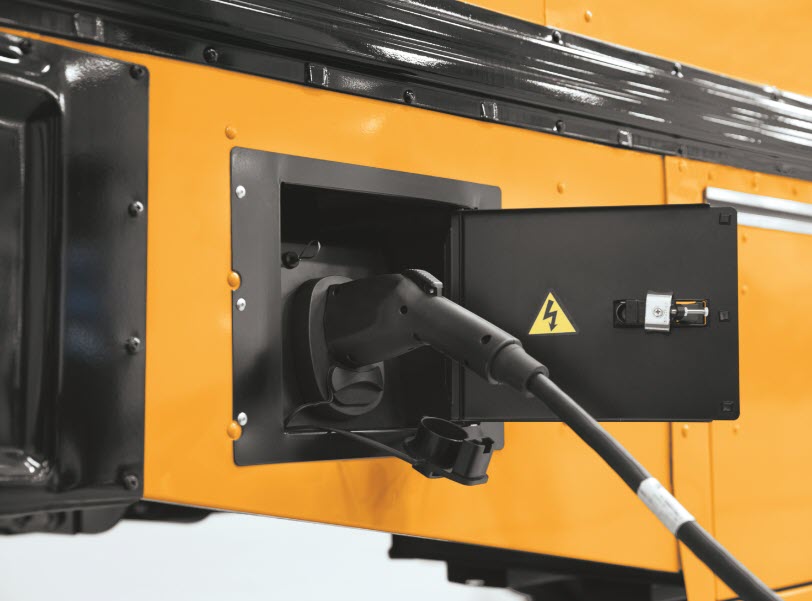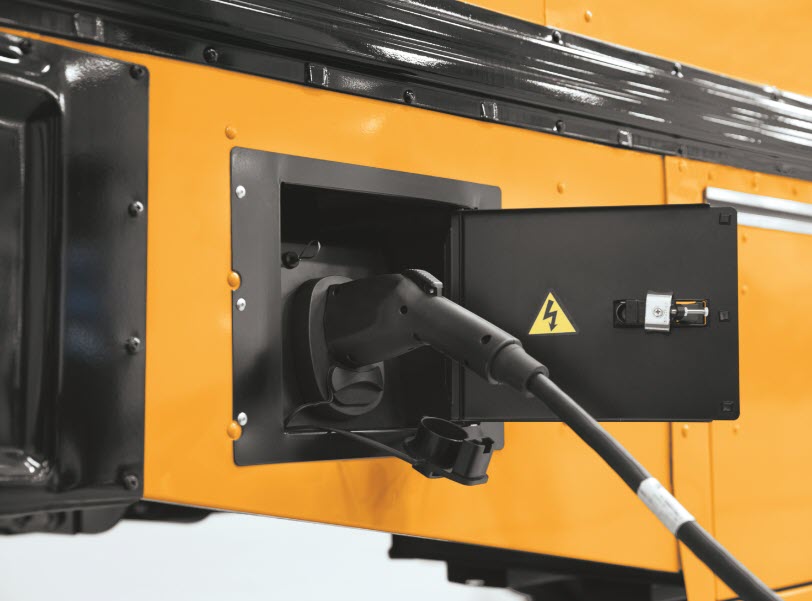 Advanced Safety Technology
We have all seen how technology has become indispensable in our daily lives. Could you go a day without your smartphone? Well, advanced safety technology is also becoming commonplace. And perhaps no vehicle is more worthy of the most sophisticated safety technology than the school bus. Features like Electronic Stability Control, standard on all IC Buses, helps maintain traction on slick or icy roads, delivering more confidence during maneuvers, climbs, and descents. Collision mitigation technology uses cameras and other sensors to alert drivers of impending risks and ensures adequate separation, even when vehicles are out of view. The IC Bus Full-View Camera Technology™ by Rosco gives drivers a full view around the bus so they can focus on driving while keeping kids safe. It's technologies like these that we are starting to see, and would like to see, in every bus in every district to help keep kids safe.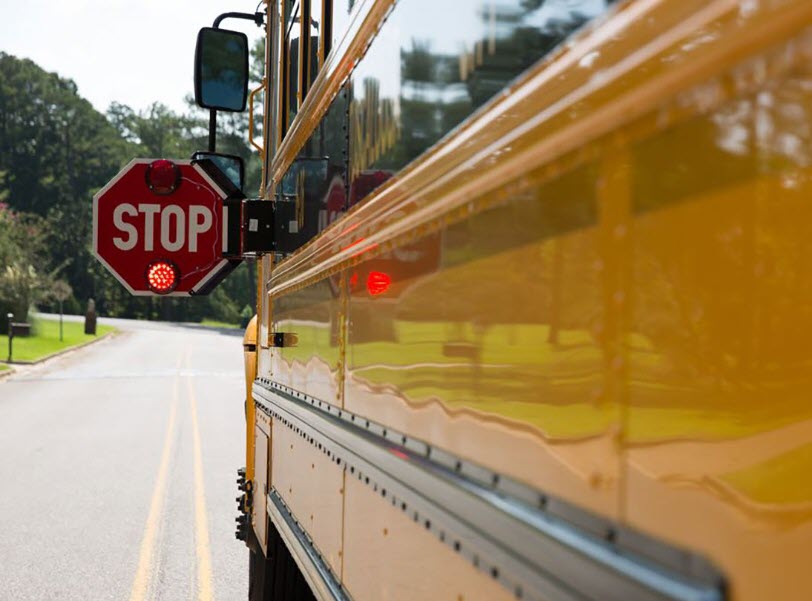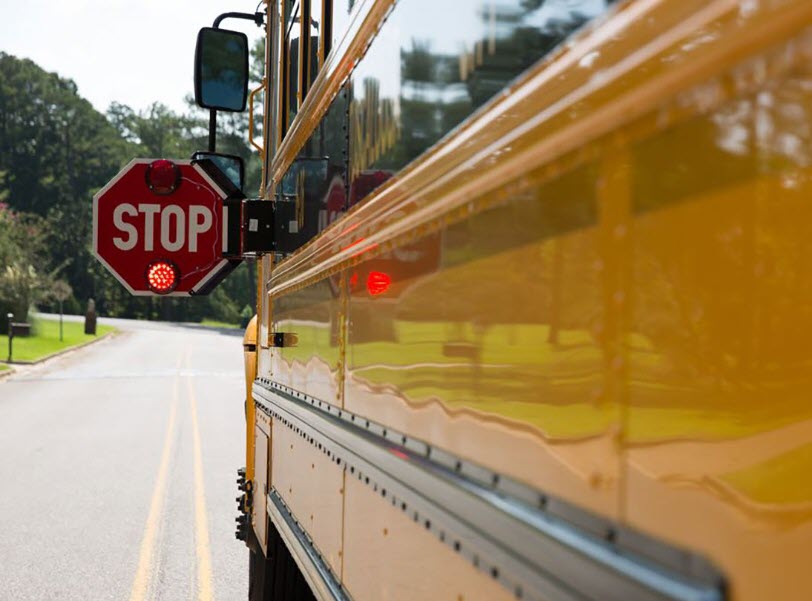 Bus Driver Shortages
Districts everywhere are facing driver shortages. A large percentage of school bus drivers were older, and once COVID hit, many of them decided to retire early rather than risk being exposed. To compensate for the shortage, districts have shortened or extended routes, drivers are working longer hours, and in some cases administrators, mechanics and even teachers are getting behind the wheel.

To boost hiring, districts are now starting to offer bonuses and higher wages – and some have even started to pay families to drive their own kids to school to ease the burden on the staff drivers. But like any municipal department, budgets are tight and often can't absorb unplanned costs. If the problem gets worse, some districts may be forced to revert to on-line learning – which nobody wants to see happen.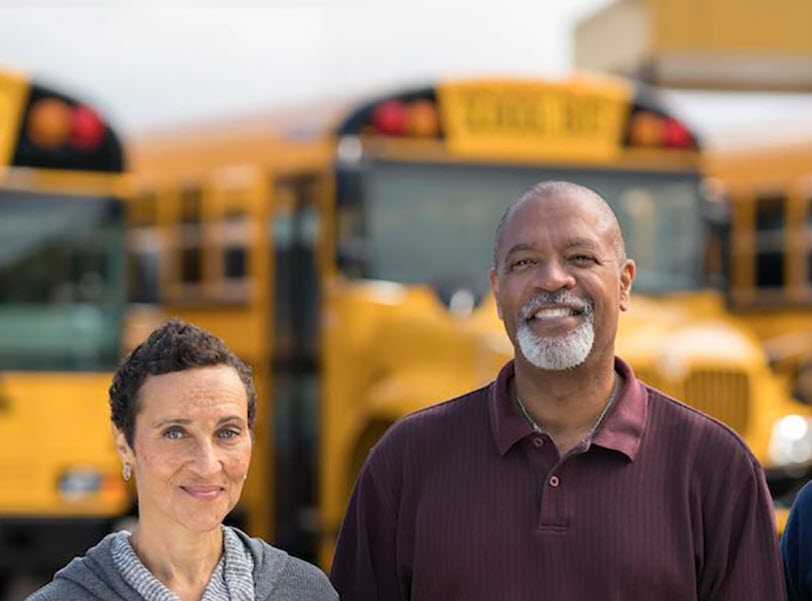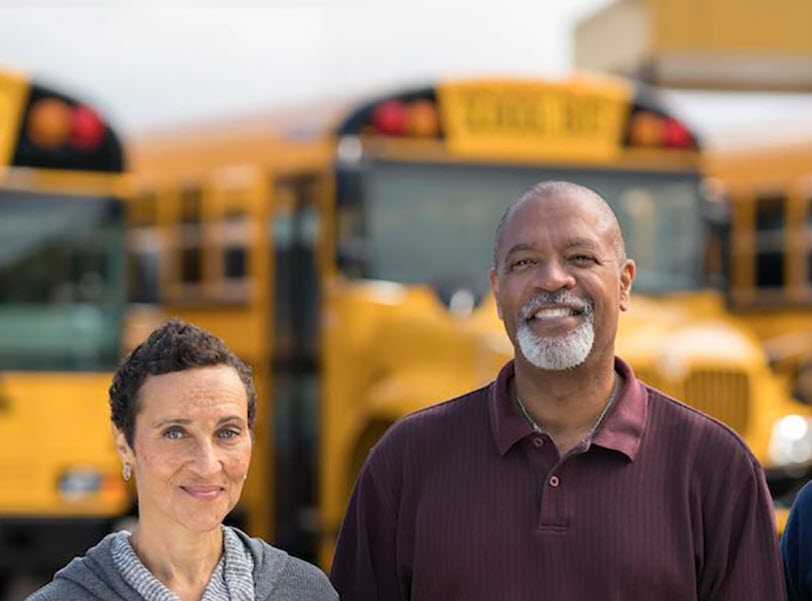 Market Growth
The need for school buses is constant. Older buses eventually need to be replaced and many areas of the country are seeing rapid population growth. But the growth isn't just in the United States. Countries like China and India are seeing large increases in children enrolling in local schools. In many cases, these countries are using this opportunity to purchase electric buses. And in the United States, $2.5 billion in federal funding is earmarked to support the transition to electric school buses as part of the Infrastructure Act. So, when you're out and about in the mid-afternoon, assuming the driver shortage issue is addressed, expect to see lots of brand-new, bright yellow buses on the road.