CE Series Midsize Commercial Bus
Long lasting, reliable, easily serviced and surprisingly affordable—this is everything you need to get from A to B, in one quality, made-in-America, midsize commercial transit bus. Combine Cummins® B6.7 power in 5 available configurations, with the comfort of tilt-wheel steering, cruise control and full-power hydraulic brakes. Choose from a long list of options to customize the ride to your exacting demands. And get up to 77 passengers in and out with ease, through the tallest and widest entry door available in the industry. With a tilt hood and self-diagnosing electrical system, your mechanics have easy access to the information they need. And with an expansive parts distribution system and unmatched, 24/7 dealer network support, we have you covered year after year.
Built from the same platform as our renowned CE Series type C school bus, the CE Series commercial bus offers the reliability, ease of service, and sheer driveability that ICBus is known for. The next time your fleet needs a transit solution that can get your passengers where they want to go, take the CE Series for a spin.
Up to 52

passenger capacity

Cummins® B6.7

Engine

Allison Automatic

Transmission

23,500-30,000 lb

GVWR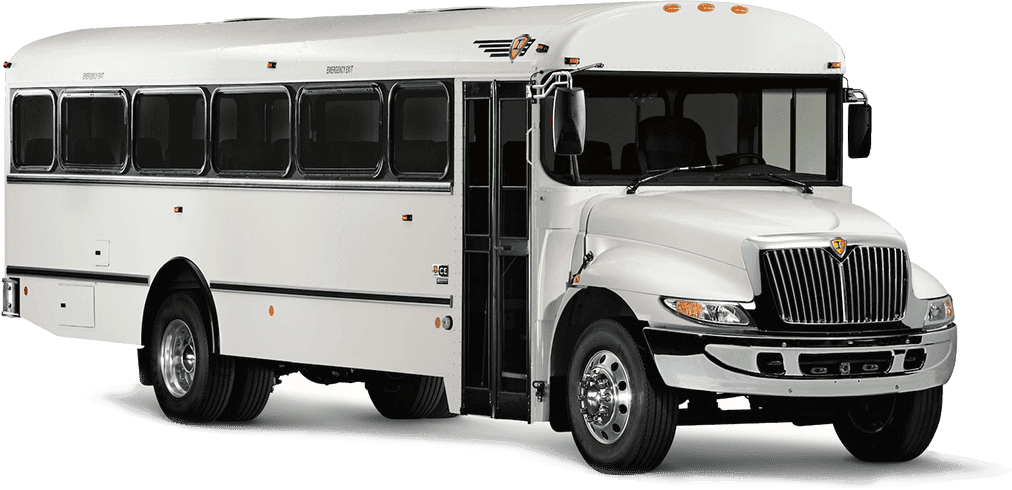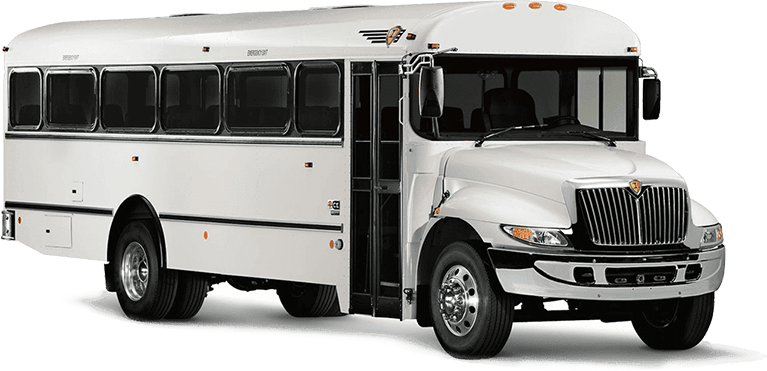 Driver's storage compartment
Tilt steering
Cruise control
Driver's vestibule dome light
Electric entrance door
Tallest, widest entry door in the industry
78" interior headroom
Koroseal flooring, slip-proof aisle, coved up the wall
OnCommand® Connection
---

Brakes

Air brakes with ESC

Optional hydraulic brakes with ABS and ATC

Air drum brakes and air disc brakes

---

Transmission

Allison 2500 PTS/Allison 3000 PTS with direct mount cooler

Allison B300

Eaton Procision™ dual-clutch automated manual

---

Wheel Base

158", 169", 193", 217", 236", 254", 276"
---

Front Suspension

8,000 lb standard

Higher ratings available
---

Rear Suspension

15,500 lb with vari-rate steel spring capability

Higher ratings available

Air suspension available

---

Engine

Cummins® B6.7

200 hp/520 lb-ft

220 hp/520 lb-ft

220 hp/600 lb-ft

240 hp/560 lb-ft

250 hp/660 lb-ft

260 hp/660 lb-ft

*PSI gasoline or propane options available—contact local IC Bus dealer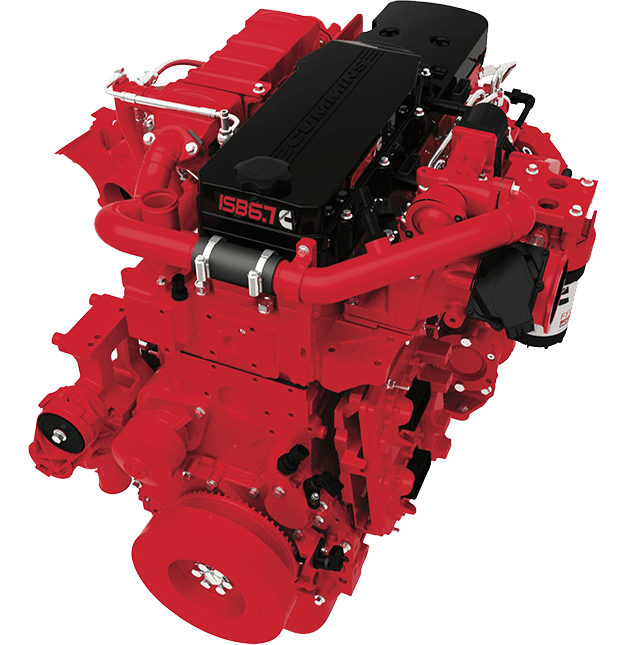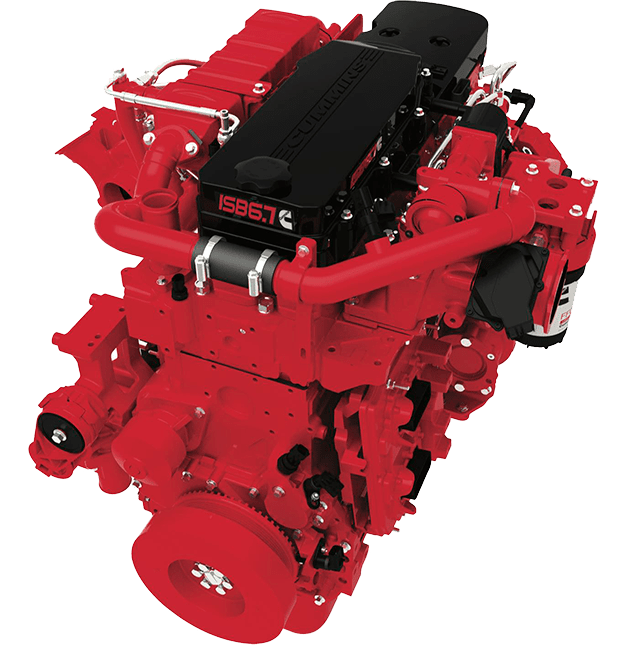 Cummins® B6.7. Powerful and Proven. MAXIMIZE UPTIME WITH THE LOWEST COST OF OWNERSHIP.

Engine type: diesel, 4-cycle
Configuration: inline 6-cylinder
Displacement: 409 cu. in. (6.7L)
Bore and stroke: 4.21 X 4.88 in
Combustion system: direct injection
Engine lubrication: 15L
Total engine weight (dry): 1,150 lb
Compression ratio: 17.3:1
Peak horsepower: 260 @ 1800 RPM
Peak torque: 660 @ 1800 RPM
Gov. speed: 2600 RPM
Clutch-engagement torque: 400 (lb-ft)
Aspiration: VGT™ Turbocharger
Fuel system: Common Rail (electro-mechanical)
Performance Data and Full Engine Specs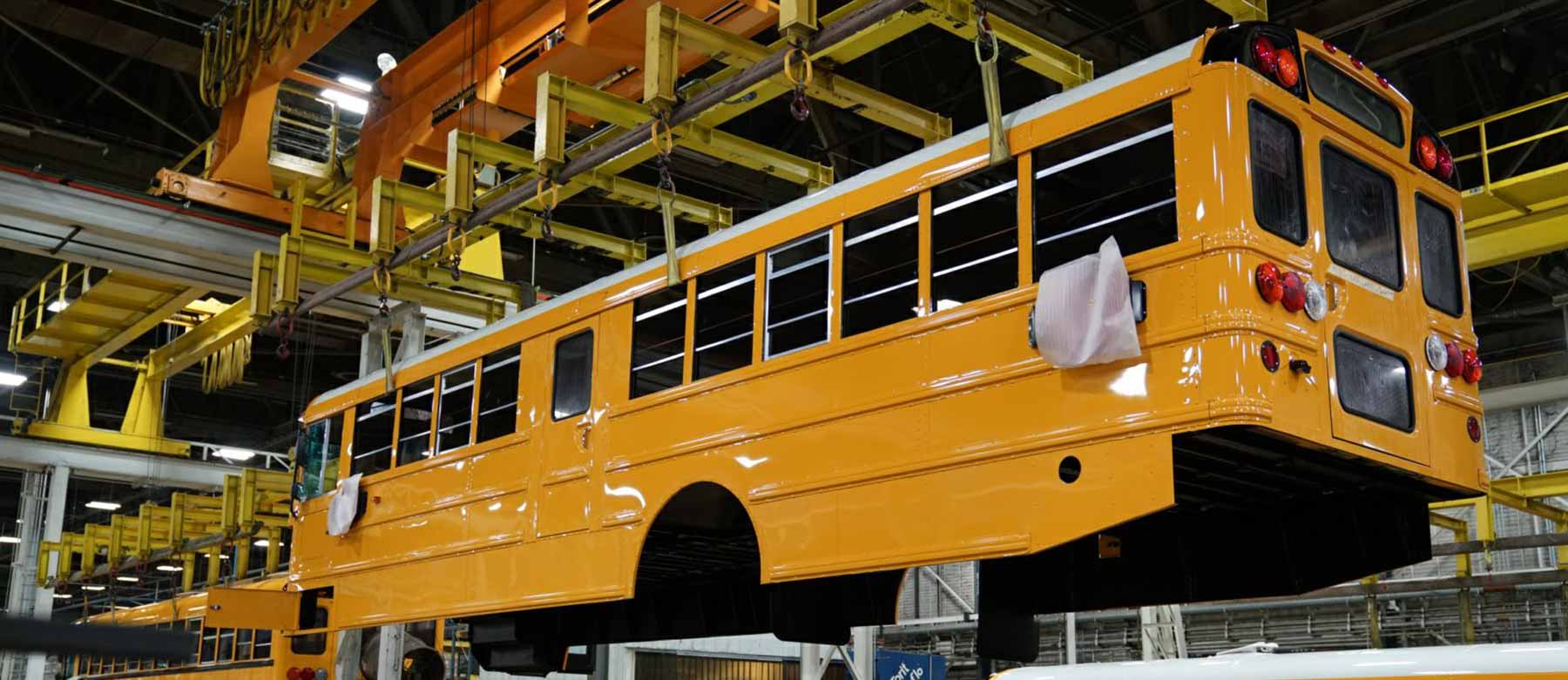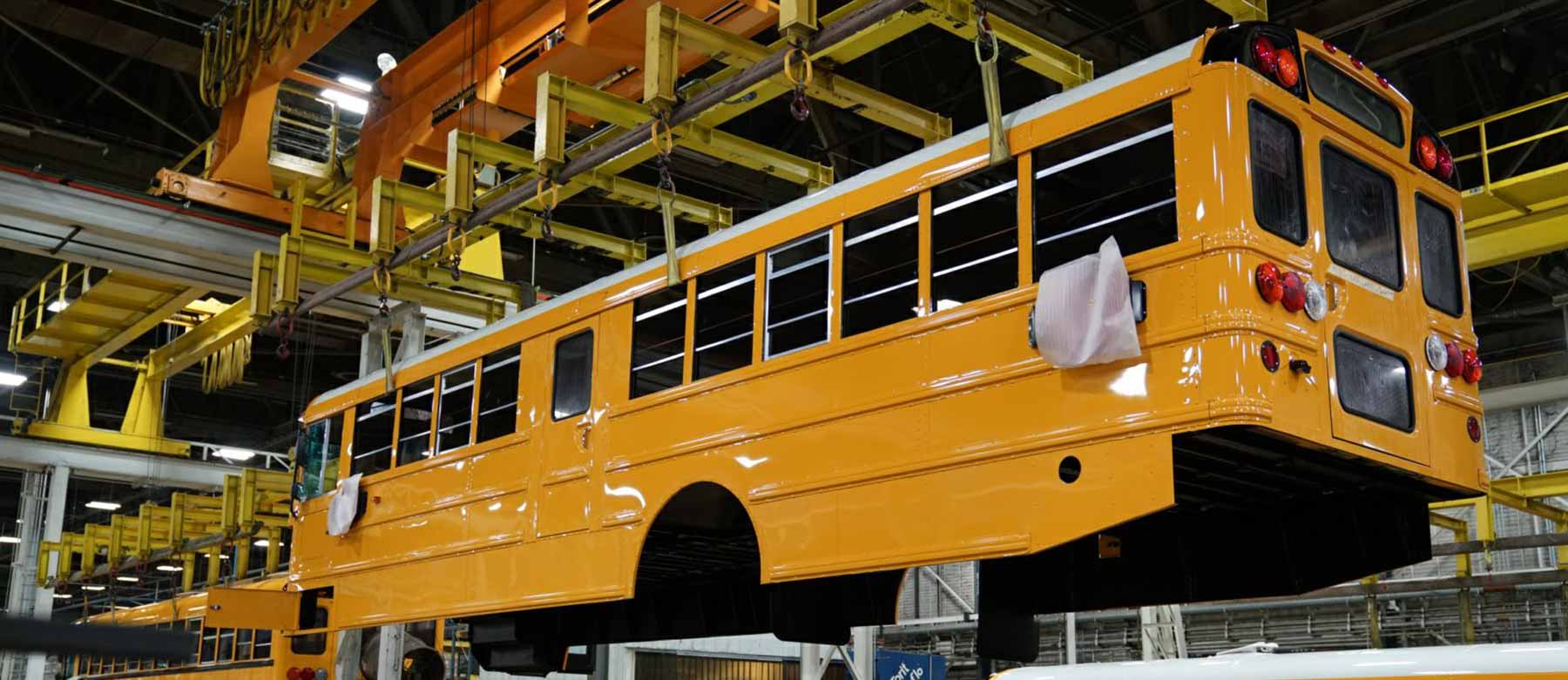 MADE IN THE U.S.A.
Dedicated, highly-trained employees. Rigorous testing (the brakes alone undergo nine in-process validations). Complete construction under one roof. From our Tulsa, OK, manufacturing facility, we put nearly 11,000 new buses on the road each year.
DriverFirst™. We put the one in front at the center of it all.
They spend the day behind the wheel. We make them feel right at home. DriverFirst™ is our commitment to providing the most ergonomic, driver-centric environment in the industry. Everything they need, right where they need it—for increased safety and reduced driver fatigue.

Your buses belong on the road. Our dealer network ensures it.
Maximum uptime from quality construction, and maximum efficiency for maintenance and repair. Together, they ensure better life-cycle value and an overall lower cost of ownership. Fulfill the plans for your fleet from the industry's most comprehensive dealer network. And with eight parts distribution centers supplying more than 1,000 service locations in North America, count on maximum uptime and better operational control.
Find a Dealer
Learn More