CHARGING TO THE HEAD OF THE CLASS
The mood is electric! IC Bus and NEXT eMobility Solutions hit the road with the all-electric CE Series and NEXT Mobile Experience interactive trailer to educate attendees on the benefits, process and steps in adopting electric school buses into a district bus fleet. The school bus is an obvious candidate for electrification thanks to their consistent routes, central parking depot for easy charging, and quite operation to enhance driver concentration. Plus, the lack of emissions means kids don't have to breathe in fumes at the bus stop or the loading/unloading zone at school. So, it's no surprise that school districts everywhere are lining up to learn more about the Electric CE Series and what it will take to incorporate this incredible bus within their fleets.

On the floor at the Advanced Clean Transportation (ACT) Expo and throughout the country, IC Bus and NEXT representatives are demonstrating how the electric school bus can lower the cost of ownership for school districts with a user-friendly design that's built to withstand the rigors of daily use in virtually any setting or climate.
Electric CE Series
The Electric CE Series offers two battery options* for the longest single-charge range in the industry, as well as three levels of driver-selectable regenerative braking, AC/DC charging readiness, and more. Plus, with Vehicle-to-Grid capability, the Electric CE Series is even ready to supply electricity to the school building if the power goes out.
*Availability varies by state, consult your local IC Bus dealer for details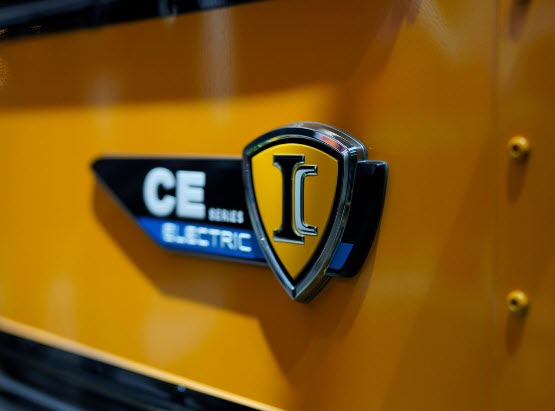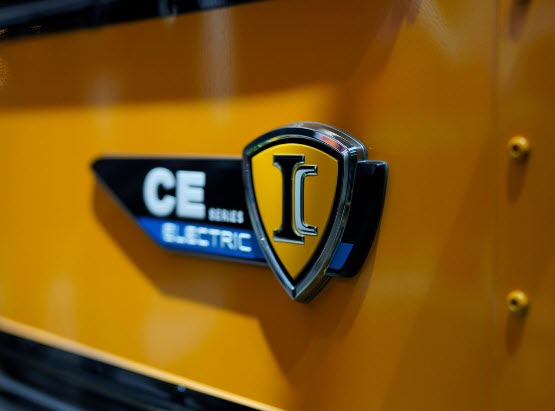 NEXT TRAILER
The NEXT Mobile Experience includes interactive learning zones featuring augmented reality, 3D-printed models, videos, and hands-on demonstrations. Representatives within the NEXT trailer clearly and thoroughly explain the five C's: Consulting, Charging, Constructing, Connecting and Conserving and how they're crucial in making a successful transition to electric.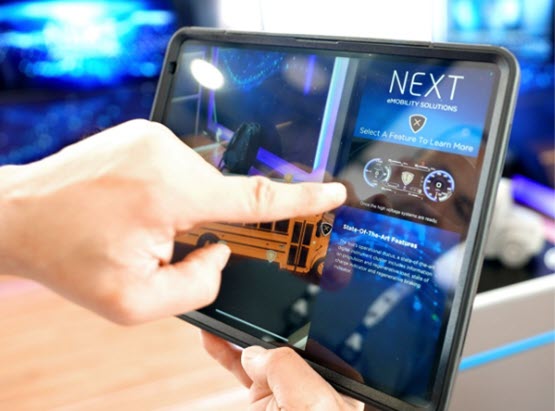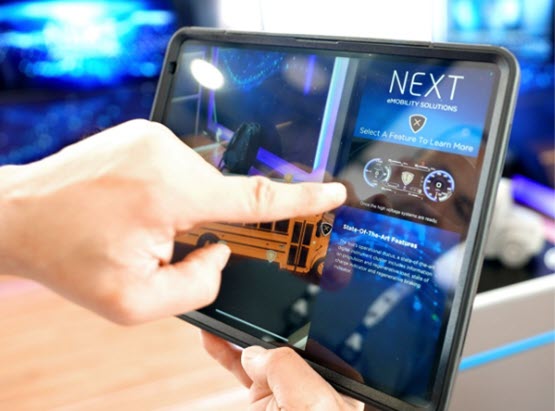 CHARGING SKID
The NEXT team also brought an innovative charging solution called the Mobile Power Charging Skid. This self-contained charging unit is powered by a refillable propane tank and can be placed in areas where an electric vehicle may need to be charged but no existing charging infrastructure is available. It could be placed in advance of a field trip, for example, or an athletic event.
It's all coming together, so that very soon, kids around the country will be able to travel to school, the museum or football game in a clean, quiet and reliable electric school bus.