Making the Switch to Electric
The transition to electric is accelerating across North America as more and more school districts gain confidence in the technology as well as the research, planning, funding, infrastructure and other steps that must be made to make the switch. Let's go over some of these steps.
Needs Assessment
The fact is, no two school districts are the same. And that means there is no one-size-fits-all approach to adopting electric buses into fleets. State and local regulations, funding sources, operating environments and utility companies will make each case unique. The first step to take is to outline the needs and operating factors of YOUR district.
Set your goals – As every contractor knows, it's best to only dig once. So don't be shy. Outline your most ambitious electrification goals and work back from there. Determine your EV objectives and establish a timeline for building the fleet of your dreams.
Assess your utilities – Understand the utility and electricity capacity of your property.
Plan your charging – Determine when and how your electric buses will charge. Is there enough parking? Will the charge cables reach the bus charge ports?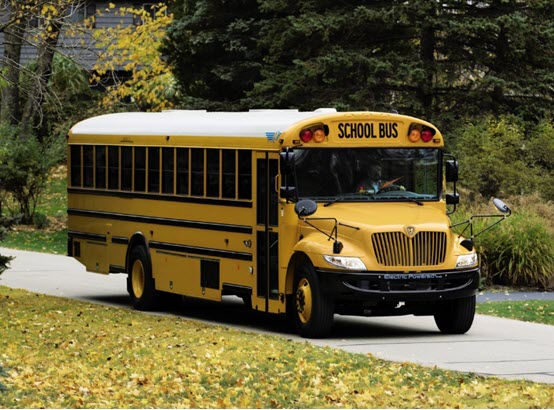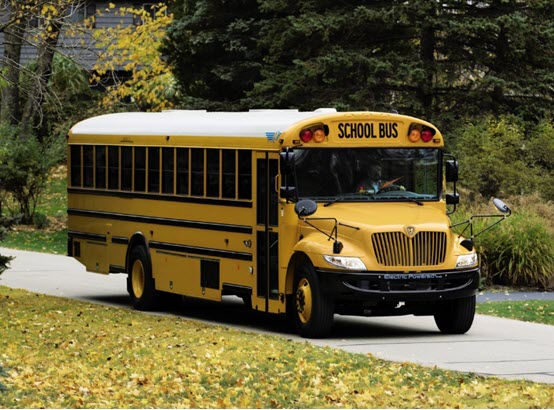 Grant Funding
An enormous pool of funds – both from national and local sources – are now available to school bus operators. The Bipartisan Infrastructure Law (2021) provides $5 billion dollars over five years to support school districts who are replacing their older buses with zero emissions or low tailpipe emission vehicles. The most common opportunities at the state level are voucher or rebate plans, which provide a set amount of money to mitigate the cost disparity from going from a diesel to a zero-emission vehicle. Narrative-style grant programs, more common at the federal level, typically require applicants to provide a highly detailed case for their funding request, including long-term electrification strategy, deployment schedule, identification of local/regional partners such as a public utility, and infrastructure requirements.
Evaluate the application – Build your fleet profile with key inputs required during the grant application process.
Build a timeline – Understand and manage the award dates as well as the requirement deadlines.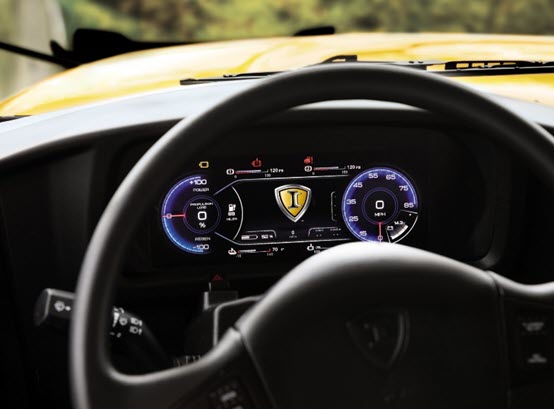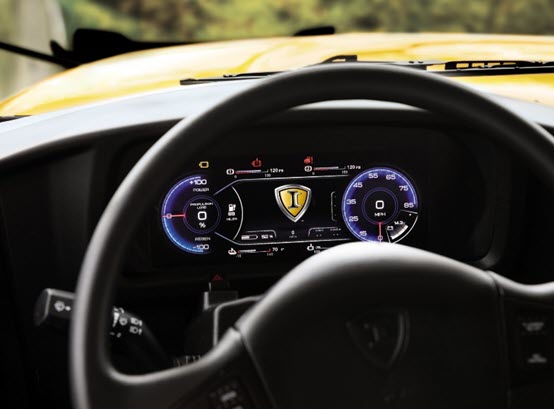 Site Planning
Facility upgrades to accommodate the power requirements needed for charging can potentially drive installation costs higher and increase lead times of project implementation. This requires close collaboration between your facility site managers, electricians, fleet operations team, school bus supplier, charging system provider and, above all, your local utility. Together, these partners can help you assess the feasibility of converting or upgrading an existing facility to house and charge your electric fleet safely and effectively.
Contact your utility provider – Connect with your utility provider to understand site load capacity and requirements for the future to support your Fleet fueling "charging"
Determine charging locations – Evaluate where and how vehicles will be parked and charged to maximize space and streamline schedules, taking into consideration future growth of zero emission vehicles.
Plan your installation – Create an infrastructure installation plan that helps you align permitting, utility upgrades and hardware installation with EV vehicle deliveries.
Pull your permits – Understand any permitting requirements.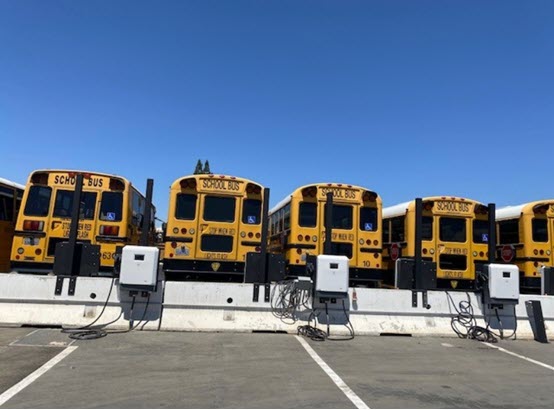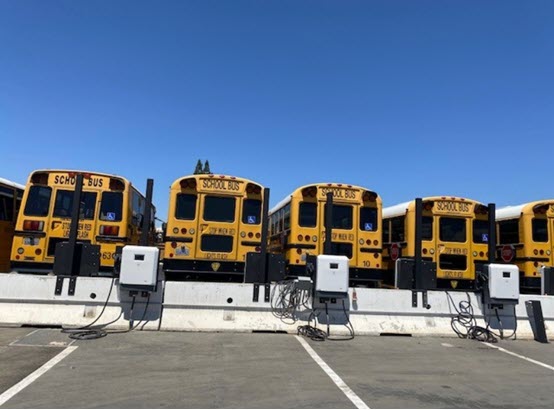 Vehicle Readiness
Soon after receiving grant approval, you will likely formalize the selection and purchase of electric buses. Several factors should be weighted when considering a manufacturer that best meets your needs. First, it's important to ensure that the charger hardware and software are compatible with the vehicle. Second, ensure the battery specification provides the range you need – no matter the weather. Third, ensure that the vehicle is compatible with your connectivity provider to provide the data you need to optimize your fleet operations.
Set your specifications – Identify the specifications of your vehicle to meet your operational requirements.
Compatibility – Ensure that the charger hardware and software are compatible with the vehicle and will meet your operational requirements.
Schedule training – Set your team up for success with driver and technician training. Contact your IC Bus dealer for assistance.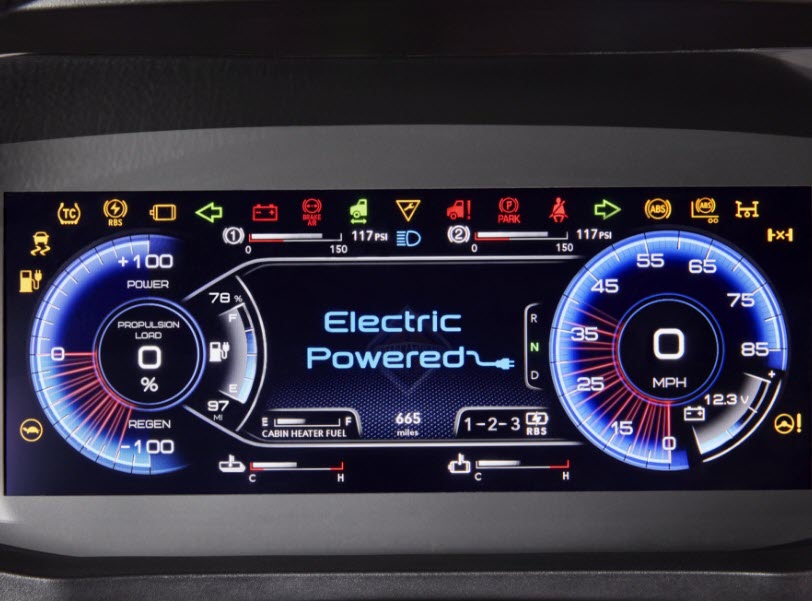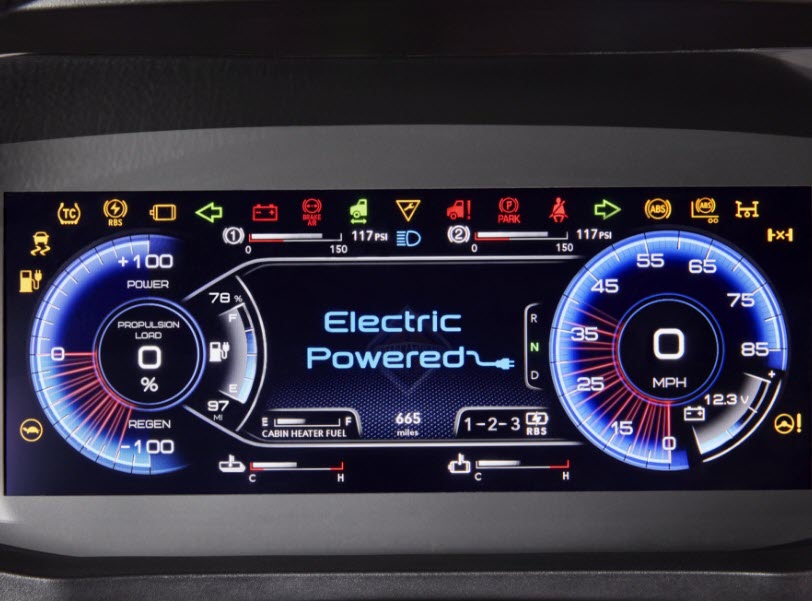 Steps For Electrifying Your School Bus Fleet

There's never been a more exciting time to be a school bus operator. There's also never been more work to do. But don't worry, you are not alone. IC Bus eMobility Solutions is ready to help you every step of the way. By working closely with school districts and other student transportation operators, the IC Bus eMobility Solutions team will walk you through the entire process from funding to operations – to help make sure your integration of electric school buses is smooth. Reach out to any IC Bus dealer for details.