When it comes to diesel, this choice is easy.
If you want to build the best buses on the road today, you start with the best engines the industry provides. That's why at IC Bus, all of our CE Series diesels use Cummins® B6.7 engines. And all of our RE Series models use Cummins® L9s.
For more than 30 years, Cummins® has been the undisputed diesel engine leader. American designed and adapted for use around the globe, Cummins® diesels deliver maximum uptime with a minimal cost of ownership and comes with an industry-leading warranty, service and support. And when you compare these workhorses to the competition, it's easy to see why Cummins® remains at the top.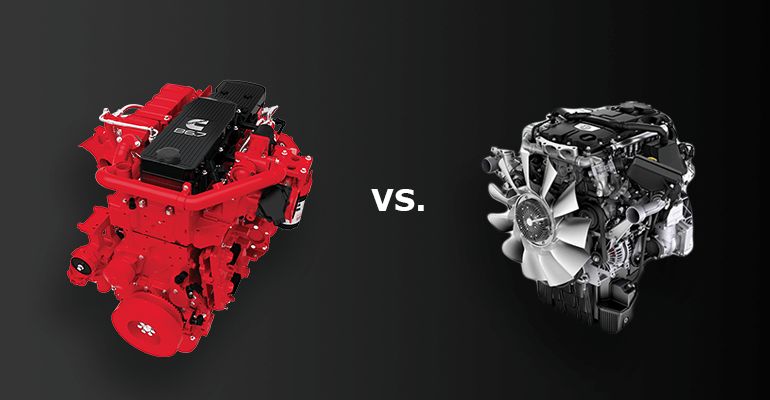 Cummins® B6.7 The Proven Champion
35+ years of production with over 13 million B-Series engines produced globally
Venerable inline 6 cylinder with 6.7L of displacement
8.5% average fuel economy improvement
Certified to 2019 Standards
vs
Detroit™ Diesel DD5
3+ years of European market experience
Inline 4 cylinder with 5.1L of displacement
Extended oil drain interval mitigated by time limitation


There's no replacement for displacement.
Larger displacement engines are capable of producing higher torque at lower RPMs. The Cummins® B6.7 produces power easily, spreading pressure across six cylinders to deliver smooth performance and handle greater loads, while operating at lower Brake Mean Effectiveness Pressure (BMEP).
Four-cylinder engines like the Detroit™ Diesel DD5 attempt to compensate for lack of displacement by utilizing two turbochargers in series. But the result is higher cylinder pressures, BMEP and engine stress—which together can significantly reduce engine life.
Simplicity comes with reliability.
A two-stage turbocharger solution is also complex, heavier and more difficult to service. The B6.7 uses a proven and simple Cummins Variable Geometry Turbocharger (VGT) that delivers superior performance under all operating conditions. And its innovative electronic controls enable enhanced thermal management of the aftertreatment system, with no variable valve timing required.
Light and lean.
At 1,150 lbs. dry weight, the 6-cyliner, Cummins® B6.7 is actually lighter than the 4-cylinder, Detroit™ Diesel DD5. With a class-leading piston compression ratio and up to 13.5% greater fuel efficiency, the B6.7 delivers greater fuel economy, lower emissions and a lower total cost of ownership.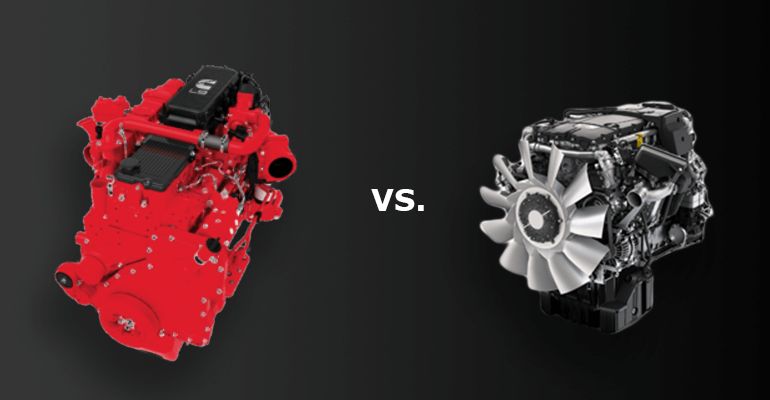 Cummins® L9 The Medium Duty Workhorse
Over 30 years of production with over 5 million L-Series engines produced globally
8.9L wet sleeve engine construction
A robust platform with heavy duty design
Certified to 2019 Standards
vs
Detroit™ Diesel DD8
5+ years of European market experience
7.7L parent bore engine construction
Extended oil drain interval mitigated by time limitation
For IC Bus, Series RE models, the even larger Cummins® L9 engine offers similar advantages over Detroit™ Diesel DD8 in the form of higher torque at lower RPMs and smooth performance with greater loads. But it also delivers greater reliability in a medium-sized package.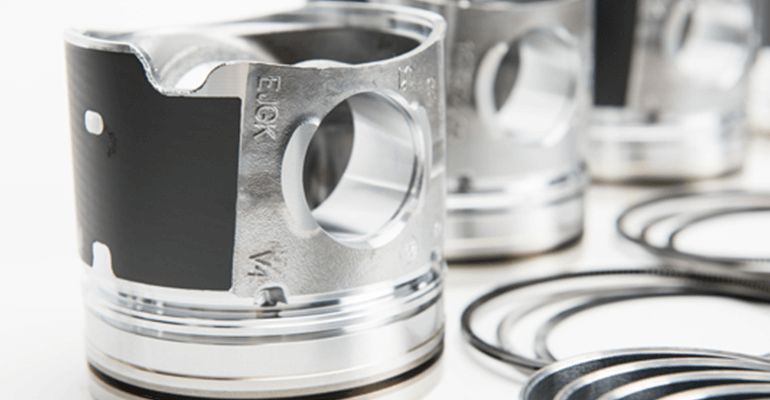 Durability meets accessibility.
The L9's wet-sleeve engine design provides industry-leading cost effectiveness over long lifespans. Any or all cylinders can be easily replaced, and the block can be rebuilt again and again.

From air handling and combustion, to fuel and lube filters, aftertreatment and electronic controls, the L9 delivers total engine system integration. Its industry-leading, XPI fuel system delivers optimal engine performance and improved fuel economy. A high-capacity, single cylinder pump minimizes space requirements without sacrificing horsepower. And a reliable, Cummins®-designed single VGT is used across the engine's horsepower range.
Integrated thermal management enables control of engine and aftertreatment with a single ECM, and eliminates the need for external dosing. Aftertreatment is achieved with a single, compact canister, saving significant space and weight while providing unmatched service accessibility.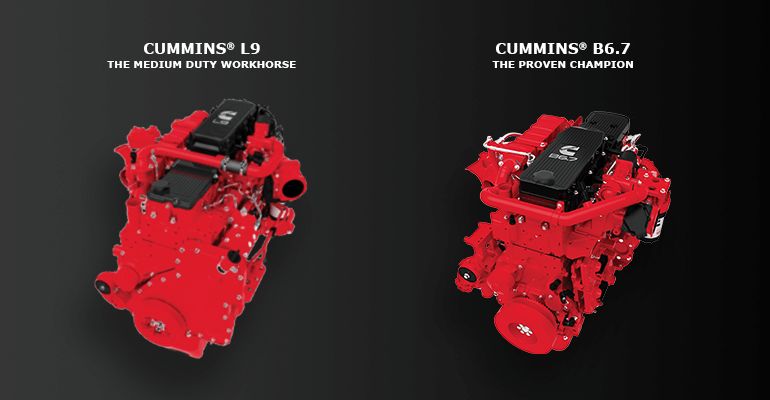 Service and maintenance couldn't be easier.
With over 13 million B-series and 5 million L-series engines produced globally, Cummins® has the largest network of trained and certified technicians in the world. And with 3,500 authorized service locations from coast to coast, you're always just a short drive from maintenance or repair.